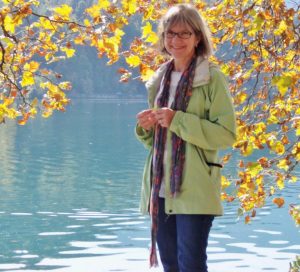 Hi, I'm JoAnne Burek.
I created this blog to share my investigation of the best ways to eat and travel in the 21st century. I invite you to
Join me on my discoveries of culinary traditions of our North American homesteading ancestors and of cultures around the world. I bring you techniques and inspiration that will move you in small ways to a lower ecological footprint and in big ways to more interesting and satisfying eating.
Tag along with my husband and I as we explore history and culture around the world in a wholesome and sustainable way. We're not young, but we still travel on foot—in cities and between towns—and use public transit as much as we can. That means we get to see a lot. We go lightly off the beaten paths but we don't go anywhere that you couldn't go too.
Some facts about me:
By day, I write indexes for the back of books. At least once a year I work on a history book or a biography that is so riveting that I'm compelled to make a trip to see for myself.
I have a large collection of cookbooks, including very some old ones (printed in 1857) and some in other languages. I also have almost every Martha Stewart Living magazine from 1996 to 2010.
I spent most of my working life in information technology. I'll always be a programmer at heart.
I'm a long-time volunteer for the Waskahegan Trail Association. We maintain a 300 km trail in central Alberta, Canada, mostly on private land.
These are the countries I have been to so far: Hong Kong, Mexico, United States, England, Wales, Germany, Austria, Spain, France, Italy, Poland, Czech Republic, Hungary, Slovenia, and Tunisia.
I would love to hear from you. Please ask me anything you like, or make a comment on my posts. If there's a topic you'd like me to look into, let me know.